Companies: Internationalization projects
In collaboration with interns who have in-depth knowledge of the language, in partnership with affirmed consulting companies, we help and follow companies in the internationalization process , having developed a new strong methodology that allows students and companies to achieve goals in just 7-12 weeks.
The methodology starts from the analysis of a company needs and a potential foreign market, proceeds with the translation of contents in French, English, Spanish or even in German or Russian, the creation of a consumer customers database, the drafting of a commercial email with specific characteristics, a subsequent telephone contact, and so on. Starting from a potential market, we move to a served market, and then to an acquired market that translates into the acquisition of new customers.
We take care of the research of potential candidates, the screening of CVs, evaluation through Video and Group interviews, initial training of students and possible company personnel, of business development project definition in accordance with the company's needs, of the project monitoring in order to be profitable both for students and especially for the company. We agree with the company any prizes to be awarded to the working group in order to motivate and have the maximum benefit.
Example of activities agreed with the company and assigned to the interns.
To get an idea of ​​what we are talking about see the following video.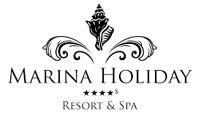 Identify and select objectives in line with the company's marketing strategy and the specific characteristics of foreign markets
Translation of multilingual website content
Website content update
communicate with potential customers (phone calls, mailings, videos)
Analyze, evaluate and follow the channels of commercial development
Investigation of customer relations
Update a contact database
Data entry
Social Media Marketing: helps to develop and promote campaigns using Facebook, Linkedin, Instagram, etc.
Social Media Marketing: develop a content plan for Facebook or Linkedin
Social Media Marketing: search for specific profiles or companies and update pages
Daily activities Base assigned to work and workload: talking with guests, the supplier
Development and administration of market surveys
Business Intelligence
Evaluate the potential of current and future customers
4 P analysis: price, product, place, promotion
Analysis of suppliers, customers, potential entrants, substitutes
Contact Request for Partnership
If you are a company interested in becoming our partner, contact us by filling out the form